Lots of fun events coming up!
Over the next couple of months, I will be involved in four diverse art events leading up to Winter Holidays. I hope you will be able to take part in some of them either online or in person. If you are interested in any of these pieces, please email me: Kathleen.schmalz@gmail.com and I will facilitate your sale.
Small Works Show: Art Gallery of Greater Victoria's Art Rental and Sales Massey Gallery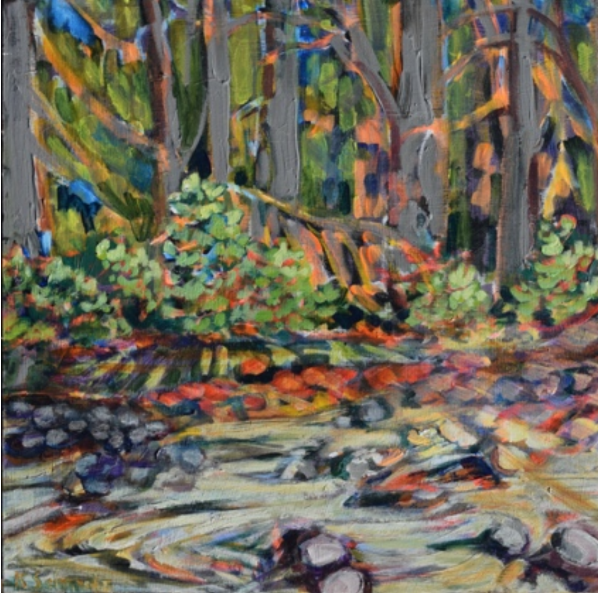 "Fall Forest Colours"
Acrylic on Board

12 x 12" framed to 16 x 16"

$425.00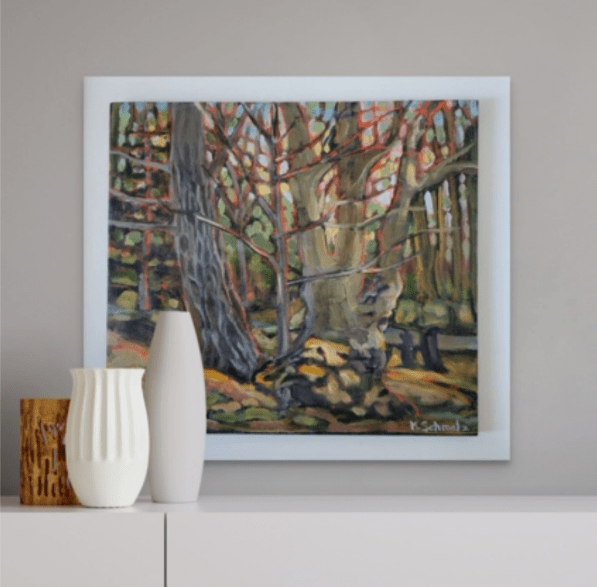 "Salmon Run #1"
Acrylic on Cradleboard

12 x 12"

$350.00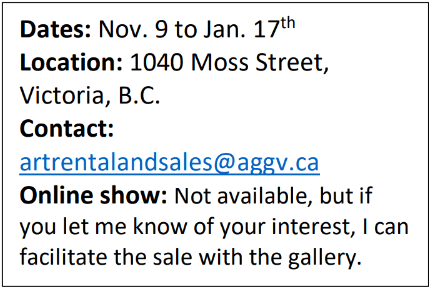 Ladysmith Gallery Boutique: Ladysmith Gallery is hosting a boutique with many small works for sale in their bright gallery space. I created 5 series of 4 pieces, each on 4 x 4" Cradleboard. Works can be purchased on their own for $30 each, or as a part or whole series.
Dates: Wed. November 15th, ongoing
Location: 32 High Street, Ladysmith (no online show)

Small Art Works Winter Show Sale: The Art Pod's concept for their holiday show is to hang as many as possible of the 27 accepted artists' 10 pieces in each series. The works are small and affordable. My series are 4 x 12" plein air landscapes (see below). They are $85 each.
Metchosin Art Pod: 4495 Happy Valley Road, Metchosin, B.C.
Dates: Nov. 17 – Dec. 24th, Opening Nov. 18th, 2 – 4 p.m., (no online show)

Square Foot Show: Art Wrx Gallery: over 450 art works by 96 artists, all 12 x 12" and all $300 each piece. This price is a $50 savings for my customers as this size is typically $350 for me.